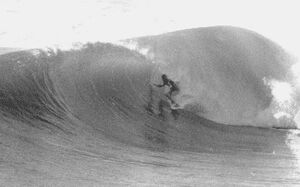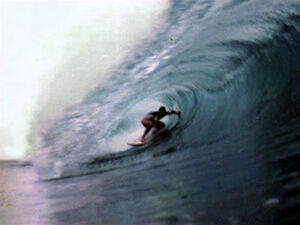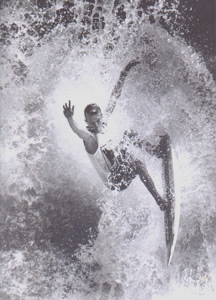 The Webber Bros are an Australian family of surfers, sculptors and designers, who have been making surfboards since the 1970s. Today, Webber Surfboards are known throughout the surfing world, with a reputation built on innovative designs reflecting the family's avant-garde values and uncompromising creativity. Their portfolio includes surfboard designs, fin designs, trophies, films, short stories, cartoons, wave pools and coastal protection; all inspired by their love of surfing.
John Webber
Edit
John is a landscape architect, who's led the re-vegetation of Angourie foreshore through the local Dunecare group, ridding it of bitou bush and planting native trees.
Greg Webber
Edit
Greg is an eccentric designer, whose surfboards have been ridden by the likes of Barton Lynch, Shane Herring and Taj Burrow.
Monty Webber
Edit
Monty is an avant-garde surf film maker, with a maniacal thirst for creative adventure, like a surfing cinematic Hunter S. Thompson.
Dan Webber
Edit
Dan ...
Will Webber
Edit
Will ...is a good, unblievable shaper. His boards are unparrelled in the southern hemisphere. My latest board is a rocket of the highest velocity, Balistic,absolutly!
Ben Webber
Edit
Ben won the Australian Junior Titles...
See also
Edit
External links
Edit
Ad blocker interference detected!
Wikia is a free-to-use site that makes money from advertising. We have a modified experience for viewers using ad blockers

Wikia is not accessible if you've made further modifications. Remove the custom ad blocker rule(s) and the page will load as expected.