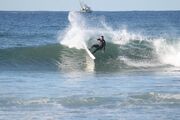 Jaime Noia (1972-) is an underground surfer/artist who dedicates his time to full time ministry in the missions field of Baja, Mexico. Jaime's art appears in Robb Havassy's book entitled Surf Story, which profiles fifty artists who surf.
Exhibitions
Edit
Havassy Art Show - Detroit Bar (Costa Mesa) Spring 2002
Huntington Beach Art Museum - Open Showing Spring 2002
Revolusurf Surf Museum (Ensenada) Aug. 2006 - Present
Ojos Del Mar in Ensenada Feb. 2007
Ophelia Restaurant/Lounge Ensenada Mar. 2008
Revolusurf - "Ojos Del Mar 1" (Ensenada) - Feb. 2006
JapanCo. - "Ojos Del Mar 2" (Ensenada) - Sept. 2007
Ophelia - Todos Santos "Sentidos" (Ensenada) - Mar. 2008
Pueblo Cafe - "Sabor Latino" (Ensenada) - Sept. 2008
External links
Edit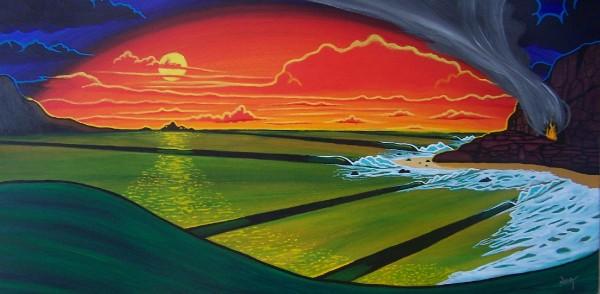 Ad blocker interference detected!
Wikia is a free-to-use site that makes money from advertising. We have a modified experience for viewers using ad blockers

Wikia is not accessible if you've made further modifications. Remove the custom ad blocker rule(s) and the page will load as expected.